CITS American Express Global Business Travel 2018 China Business Travel Barometer indicates business travel growth in, and around, tier two and tier three cities a key growth area

SHANGHAI, China – October 24, 2018 – The CITS American Express Global Business Travel 2018 China Business Travel Survey (the Barometer) has revealed that 45% of Chinese companies expect business travel spending to increase over the next 12 months.
Despite volatility and uncertainty in the global economy, the outlook reported by Chinese companies is one of the strongest indicators of corporate confidence that has been reported by the Barometer since its launch 14 years ago.
The portion of business travel expenditure allocated to domestic China (versus international) trips has increased by 18%, compared with last year's Barometer. This indicates that the level of business activity within tier two and tier three cities in Mainland China is rising.
Research conducted by the Economist Intelligence Unit (EIU) has revealed that inland and emerging cities within China are set to outpace top tier cities in annual GDP growth over the next three years*, creating attractive new business opportunities for Chinese firms.
"An interesting dynamic is emerging when it comes to business activity in China – in addition to domestic growth, China's outbound direct investment is once again growing**, indicating a focus on international business activity," said Kevin Tan, Vice President of CITS American Express Global Business Travel.
"Travel managers now need to ensure travel programs and policies adequately cover the needs of travellers and companies in these new geographies. Emerging cities often lack the same level of infrastructure as more developed cities, creating a need to focus on spend categories that may have received a smaller budget allocation in the past, such as ground transportation. They should also ensure Chinese business travellers are sufficiently trained and educated in the nuances of travelling in different environments."
The Barometer also revealed that 'cost savings' (62%) and 'compliance' (57%) are the top priorities for the travel programs of Chinese companies, whereas 'safety and security' has slightly dropped from the top priority in 2017. In line with prior year results, the top three concerns on the minds of Chinese business travellers, according to the Barometer, remain: the travel reimbursement processes being too complex (49%), pre-trip validation processes being too complex (37%), and travel conditions too strict in general (37%).
"These figures highlight a clear and exciting opportunity to develop simpler and leaner processes to increase business traveller satisfaction and boost efficiency within the company. If a company's travellers cannot understand or effectively navigate their company travel processes, there will be increased non-compliance, leading to greater costs," continued Kevin Tan.
Considering the significant amount of change occurring in China's travel industry, both in terms of supply and demand, it's worth noting that the Barometer revealed 45% of Chinese travel managers believe they have limited knowledge on how to manage a travel program in current business conditions.
Kevin Tan said: "Traditionally for many companies in China, travel budgets have focused primarily on travel servicing rather than strategic travel management. However, as we celebrate the 40th anniversary of China's Reform and Opening this year, cost-savings, governance and business efficiency, have become a greater focus for Chinese companies. It's critical that companies engage the right partners for their businesses in order create a travel program that meets their evolving needs.
"This could range from intelligence on where China's high-speed rail can prove more efficient for domestic travel than air, as well as international guidance on visas, safety & security, and access to global travel cost-savings. For travel managers without experience in these areas, the learning curve can be steep, so it's important to know when to outsource key business requirements."
Enhanced solution for reducing Meetings & Events risk now available in China
Also announced today is the launch of an enhanced solution in China from American Express Meetings & Events, designed help protect meetings organisers against risks relating to operating meetings and events.
Meetings organisers globally are under increasing pressure to ensure that all meetings activity remains compliant with local laws and regulations. To support this need, the new solution has been fast-tracked for countries with surging demand for meetings & events activity such as China.
The new solution is designed to maximise controls throughout the end-to-end meetings process. It will help mitigate key compliance risks associated with global meetings activity such as bribery, fraudulent activities and receipts, and third-party money funnelling.
Milton Rivera, Vice President, Global Business Development, American Express Meetings & Events, said: "As one of the fastest growing economies in the world, business in China is a necessity for almost all global companies. This enhanced solution provides companies peace-of-mind that their meetings activity is compliant both within China, and throughout the world wherever they have a need."
American Express Meetings & Events enhanced solution provides an integrated technology solution that has a unique workflow for meetings, supporting a 360-degree compliance process and capturing comprehensive documentation throughout the process. Itemised invoices and receipts, as well as supporting paperwork on client requests, approvals, and supplier engagements are captured, and enable cross-departmental communications to identify and address any perceived risks and as soon as possible.
Launch of preferred partnership with Enterprise Holdings for ground transportation in China
American Express Global Business Travel also announced today a new partnership with the world's largest car rental provider Enterprise Holdings, and China-based eHi Car Services, to deliver car and driver ground transportation within China via the GBT Ground Transport Platform.
GBT travellers to China can now book the National Car and Driver service, which is a partnership between Enterprise Holdings' National Car Rental brand and eHi, the leading provider of car-plus-driver rentals in China with locations in more than 200 cities.
Globally, GBT's ground transport platform offers access to more than 750 ground operators in more than 2,000 cities in 19 countries. Integrated options include black cars, taxis, limos, airport express trains, shuttles and ridesharing.
The platform equips GBT's clients with a solution that seamlessly captures and manages ground bookings in one place regardless of whether the booking was made online, offline or via mobile app.
###
About the Barometer
The Barometer is an annual report created by CITS American Express Global Business Travel. It details the status of, as well as forecasts for, China business travel. The 2018 Barometer surveyed executives from over 100 companies in China, ranging from small enterprises with less than 200 employees to large companies with well above 500 staff. The organizations are in major economic areas, such as Shanghai, Beijing, Guangzhou, as well as tier two and tier three cities.
About CITS American Express Global Business Travel
Established by American Express and China International Travel Service (CITS) in 2002, CITS American Express Business Travel was the first Sino-US business travel joint venture in the People's Republic of China. With offices in Beijing, Shanghai and Guangzhou, the joint venture provides a wide range of business travel management services to optimize business travel investments for multi-national corporations and regional, and domestic companies throughout the People's Republic of China. Learn more at www.citsgbt.com
To access the CITS American Express Business Travel WeChat account, scan the following QR code from a compatible mobile phone: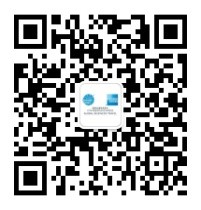 CITS American Express Global Business Travel ("GBT") is a joint venture that is not wholly-owned by American Express Company or any of its subsidiaries ("American Express"). "American Express Global Business Travel", "American Express" and the American Express logo are trademarks of American Express, and are used under limited license.
About American Express Global Business Travel
American Express Global Business Travel (GBT) is the world's leading business partner for managed travel. We help companies and their employees prosper by making sure travelers are present where and when it matters. We keep global business moving with the powerful backing of 16,000 travel professionals in more than 140 countries. Companies of all sizes, and in all places, rely on GBT to provide travel management services, organize meetings and events, and deliver business travel consulting.
Learn more at amexglobalbusinesstravel.com
linkedin.com/company/american-express-global-business-travel/
Contacts:
Bright PR (for CITS American Express Global Business Travel)
Mr. Lleyton Li
Email: lil@prbright.com
Phone: +86 138 1684 9400
American Express Global Business Travel
Ms. Sarah Blades
Email: sarah.j.blades@aexp.com
Tel: +61 2 9271 1467 or +61 (0) 481 003 517
CITS American Express Global Business Travel
Ms. Henni Hu
Email: henni.hu@citsgbt.com
Tel: + 86 (0) 21 2306 7209
Sources for figures in release:
CITS American Express Global Business Travel 2018 China Business Travel Survey (the Barometer).
* Economist Intelligence Unit data, 2018
** Economist Intelligence Unit data, 2018